WITH OUR B12 INJECTIONS IN DENTON TX
Boost Your Beauty and Health with B12, Lipo B and Glutathione Injections
Our vitamin shots for face and body rejuvenation quickly deliver the right nutrients to your cells so you can enjoy increased energy, greater mental clarity, enhanced fat burning and improved health.
Unlike oral supplements that must make their way through your digestive system before reaching their target, our B12, Lipo B and Glutathione shots are administered directly into your bloodstream, allowing them to reach your tissues instantly. This safe, effective delivery system ensures you get the fastest and most complete benefits from essential vitamins and minerals.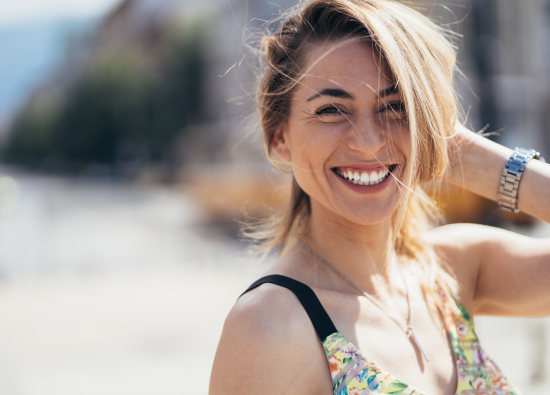 Vitamin B12 is an essential nutrient for beauty and health, but it can be difficult to get in adequate amounts through your daily diet. People who adopt a vegan, vegetarian or weight-loss diet may find it particularly challenging to get enough of this vitamin, but our B12 injections in Denton, TX make it easy to get the boost you need!
Our B12 and other shots are administered by licensed medical professionals. We are all about feeling healthy, energized and beautiful here at The Filling Station, and vitamin B12 injections are a great solution!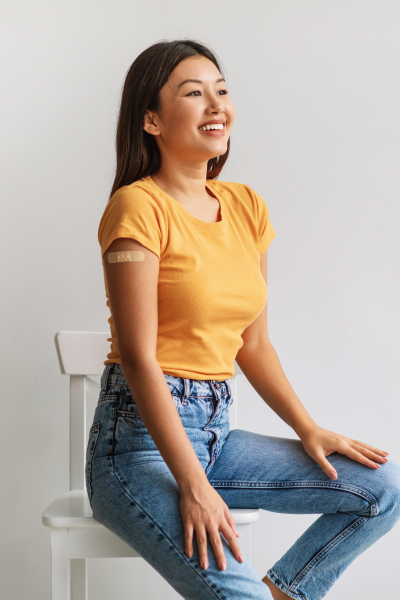 Vitamin B12 is essential for helping your body process carbohydrates and fats to create energy.
Vitamin B12 also improves your body's ability to process fats, including both fats that are already stored in your body and fats in the foods you consume.
Adequate amounts of vitamin B12 are essential for healthy functioning of our central nervous systems. Deficiencies in the central nervous system can be linked to depression, but vitamin B12 injections can restore functioning of the central nervous system to boost your mood and improve overall mental and physical health.
Power Up Your Weight Loss with Lipo B Injections
At The Filling Station, helping you feel our best is our priority. Our Lipo B injections may help to reduce excess fat in certain areas of the body while boosting metabolic activity and energy. As a result of our Lipo B shots, you can expect an energy boost, more rapid weight loss, improved mood and even better mental focus. If you are having trouble losing weight, feel sluggish or struggle to stay focused, this treatment may be right for you!
Our injections include essential amino acids, vitamins and minerals to support liver functioning and overall health. These components include:
Vitamin B 12
To increase energy and healthy metabolism
Inositol
To break down fat in the body.
Methionine
To metabolize carbs and fat while building muscle and improving digestion
Choline
To increase metabolism and remove fat from the liver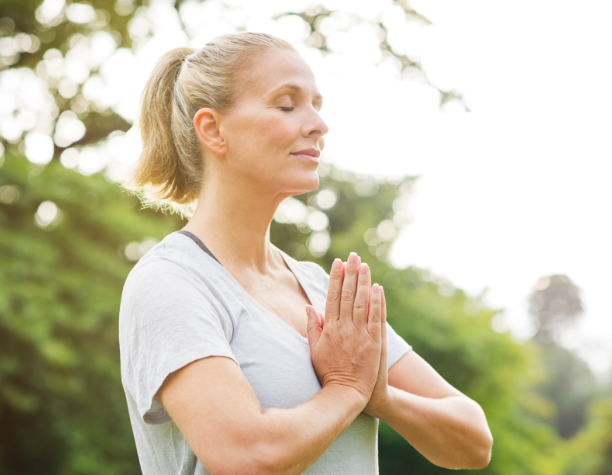 Glutathione: The Master Antioxidant
Glutathione has been generating quite the buzz lately for its health and beauty benefits. An anti-aging powerhouse, this antioxidant helps build and repair tissues, supports the immune system and produces important proteins that are helpful for your health.
It also helps fight free radicals, molecules that can damage cells and cause everything from inflammation to high blood pressure, cancer and heart disease.
Our Glutathione injections are administered by licensed medical professionals and are quickly absorbed and carried into the bloodstream. Here are some of the benefits you can expect from this treatment:
Fighting Free Radicals
When your body lacks adequate amounts of glutathione, it can't defend itself against the free radicals that cause inflammation and oxidative stress. Our injections raise the amount of glutathione in the bloodstream to help protect against age-related diseases.
Improved Skin
Glutathione works wonders for our skin's health and appearance. By neutralizing harmful free radicals, glutathione protects your skin from oxidative stress, which can cause premature aging and dullness.
Full-Body Benefits
Glutathione is also associated with better brain health, less fatigue, a stronger immune system, reduced cell damage caused by fatty liver disease and even a boost in overall physical performance.
READY TO ENHANCE YOUR NATURAL BEAUTY?
Get Beauty and Health-Boosting Injections
in Denton TX at The Filling Station
Enhance your mind and body with our Lipo-B, Glutathione and Vitamin B12 injections! Administered by licensed medical professionals, our injections can help increase energy, improve mental focus and reduce body fat in a natural, effective manner without surgery or prescriptions. Book your appointment today to harness the power of these vitamins and antioxidants!