Welcome to THE FILLING STATION
Look and Feel Like the Best Version of Yourself
Rejuvenate and refresh at our med spa in Denton TX.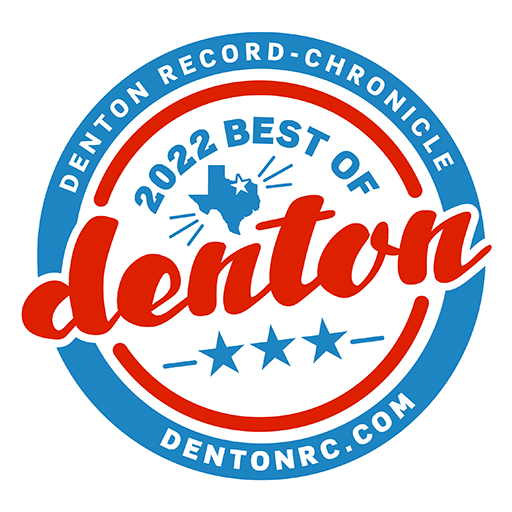 Rejuvenate. Relax. Refresh.
AT THE FILLING STATION MED SPA IN DENTON, TX
The Filling Station is where art and science meet to deliver beauty-boosting services that help you look and feel yourself. In addition to our Med Spa, we have beauty services available within our facility offered by the best in Denton. Drawing on their experiences as nurses, Julie and Lexie deliver personalized medical aesthetic treatments to fit your beauty goals. Whether you want to reduce the appearance of fine lines and wrinkles, improve acne or get a youthful glow, The Filling Station has a treatment to rejuvenate and refresh your appearance!
Med Spa
Our med spa services are performed by licensed medical professionals and include fillers, Botox, facials, IV therapy and other treatments to make you look and feel your best.
Beauty Services
The best salons in Denton are at The Filling Station! From the hottest stylists to experienced estheticians, you can fulfill all your beauty needs under one roof in our suites.
Meet Our Team
You're in good hands at The Filling Station. Meet Julie and Lexie, both Registered Nurses who offer personalized medical aesthetic treatments based on their years of experience and passion for helping people refresh and rejuvenate.
Personalized, Results-Oriented Treatments
Designed to help you reach your beauty and health goals, our med spa treatments are delivered by licensed medical professionals whose experience can't be matched.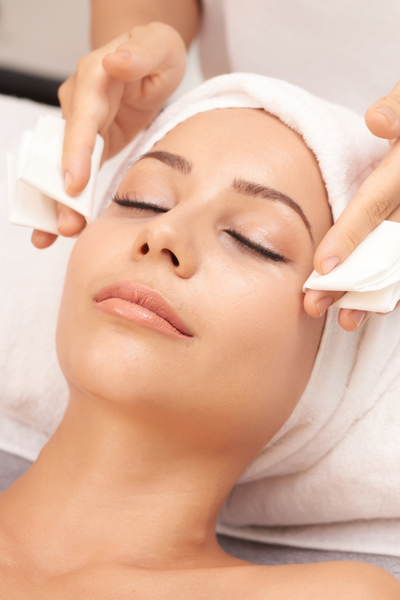 Our cutting-edge facial treatments rejuvenate your skin from the inside out. We've got the most effective wrinkle treatments, fillers, injections, facials and more.
Boost energy, reduce fat, speed metabolism and enhance performance with our body treatments. All this and more is possible at The Filling Station!
BOOK YOUR MED SPA EXPERIENCE TODAY
Ready to Enhance Your Natural Beauty?
Contact The Filling Station at 940-999-6924 or click below to book your appointment today.
All of our med spa services are conducted by licensed medical professionals under the guidance of our medical director. We take a science-based approach to helping you look and feel your best!
Botox injections are one of the most popular cosmetic treatments in the world. Safe and effective, Botox and our other neurotoxin injections put the pause on certain muscle movements, reducing the appearance of fine lines and preventing wrinkles from forming.
Feeling frustrated that the natural passing of time has changed your appearance? Our injectable fillers from Juvederm, Restylane and Revenesse enhance facial features, restore lost volume and reduce the appearance of wrinkles and fine lines in a flash.
Wish you could have professionally-applied makeup every day? You now can with our permanent makeup services! Our eyeliner, lip color and brow pencil permanent makeup is a long-lasting way to refresh and enhance your appearance.
Microneedling is a popular cosmetic treatment that uses a small handheld device to create tiny punctures in the skin, stimulating collagen and elastin production. The result is a smoother, more even complexion with reduced fine lines, wrinkles, and acne scarring.
Julie has a great eye and is excellent in her skills. I drive over 40 miles round trip because she's worth it! I highly recommend any of her injection services. Go see Julie!
Julie is the ONLY person I trust doing my Botox. She does such a good job. She does just enough in my forehead for it to prevent headaches and expression wrinkles, but doesn't do too much where I look frozen. Highly, highly recommend!
Julie is not only the sweetest little thing ever, but she truly cares about you. She listens to your concerns if you're new to lip injections, Botox etc. She is also the BEST hands-down in the DFW area. You must go see her!
Julie is absolutely amazing! I have been to several locations to have my injections. I had immediate results with Julie, where I have never had that before and months later still see amazing results! Julie is professional, attentive and has an amazing personality.
What Are You Waiting For...
Make an appointment today!
Enhance your natural beauty and get the radiant glow you've always dreamed of at The Filling Station Med Spa in Denton, TX!