WITH PRP HAIR RESTORATION IN DENTON, TX
At The Filling Station, we understand that hair loss can be a source of frustration and insecurity for many people. That's why we offer PRP hair restoration in Denton TX, a cutting-edge treatment that can help restore hair growth and improve the overall appearance of your hair.
PRP hair restoration is a minimally invasive procedure that uses your own blood platelets to stimulate hair growth. During the treatment, a small amount of blood is drawn from your arm and processed to extract the platelets. The platelets are then injected into your scalp, where they stimulate hair follicles and promote new hair growth.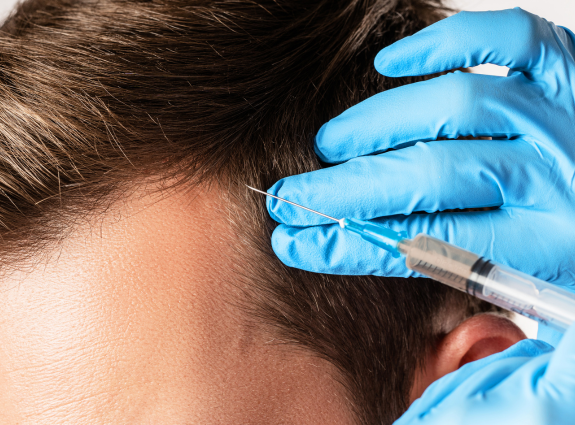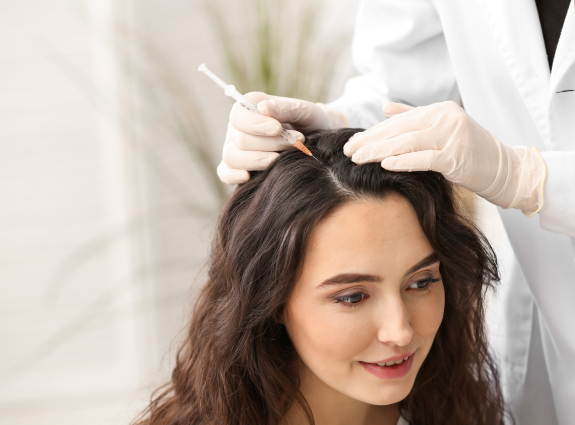 Non-Surgical
PRP hair restoration is a non-surgical procedure, which means there is no downtime and minimal risk of complications.
Safe & Effective
PRP hair restoration is a safe and effective treatment that has been shown to promote hair growth in a variety of clients.
Natural-Looking Results
This treatment delivers natural-looking results, as it uses your body's own natural healing processes to promote hair growth.
Improved Hair Health
Our treatment can improve the overall health of your hair, making it stronger, thicker and more resilient.
Boost Confidence
You'll love having a fuller, more lustrous head of hair following PRP hair restoration treatment at The Filling Station!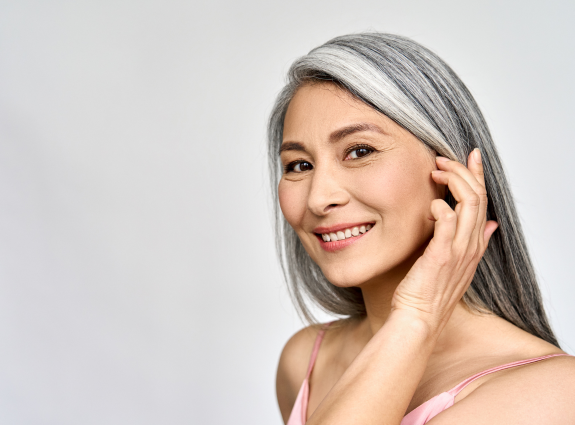 What's the Best Place to Go for PRP Hair Restoration in Denton TX?
The Filling Station, of course! We are proud to offer this cutting-edge treatment to our clients, along with a wide range of other med spa treatments to help you look and feel your best. Contact us today to schedule a consultation and take the first step toward a fuller, healthier head of hair with our PRP hair restoration in Denton TX.