ENHANCE SKIN CLARITY, TEXTURE, & OVERALL RADIANCE
Unveil a radiant new you with our transformative chemical peels! Dive deep beyond the surface, shedding away dull, damaged skin to reveal a smoother, brighter complexion beneath. Whether you're looking for a light refresh or a deep transformation, we have the perfect peel tailored to your skin's needs.
Wave goodbye to sun spots, wrinkles, and uneven tones. Our chemical peels not only refresh your look but also boost your skin's natural glow. Infused with ingredients to supercharge collagen production, they promise clearer, smoother skin that radiates youth and vitality!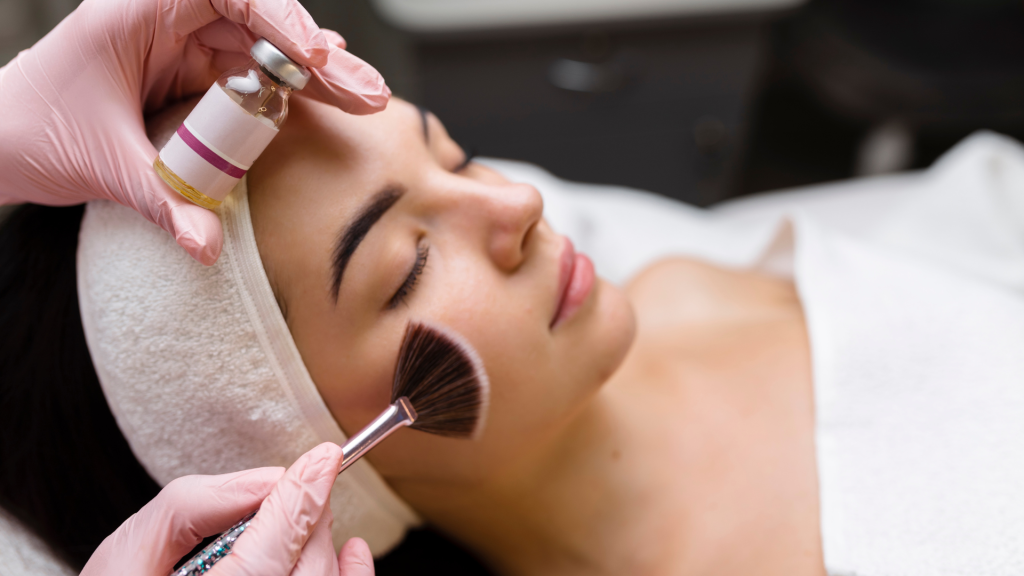 This non-invasive, superficial chemical peel from SkinMedica increases skin glow and radiance. It utilizes a novel approach to chemical peeling with a newer generation of alpha-hydroxy acids in combination with phytic acid and commonly used peeling agents (salicylic acid and resorcinol) to maximize skin rejuvenating effects with low irritation.
No visible peeling or down time, you can go right out afterwards and your skin will be glowing!
BENEFITS:  Helps provide vibrant, radiant looking skin and improved skin texture with minimal to no downtime. You will see immediate results.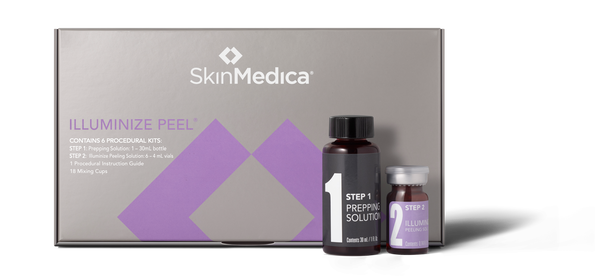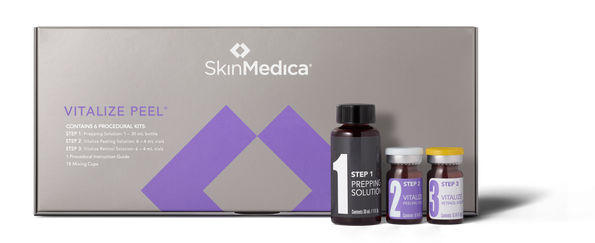 SkinMedica Vitalize Peel helps fight the effects of time, sun damage, and environmental assaults. This powerful yet non-damaging peel can take years off aging skin. This is the perfect peel for patients with mild to moderate skin conditions including fine lines and wrinkles, sun damage, pigment irregularities, and acne.
3-6 peels are recommended, every 3-4 weeks for best results
Light peeling lasts approximately 7 days. There is minimal-to-no redness.
BENEFITS:  You will see noticeable results after one peel and significant results after 3 to 6 peels.
The SkinMedica® Rejuvenize Peel penetrates deep into the epidermis and produces the most exfoliation. It uses an advanced formulation of peeling agents, with a built-in anti-irritant and penetration enhancer that provides controlled exfoliation of the uppermost damaged layers of the skin to reveal fresher and healthier skin. Smooths the appearance of fine lines and wrinkles.
3-6 peels are recommended every 3-4 weeks for best results.
Peeling and redness may last 7-14 days.
BENEFITS:  You will see noticeable improvement after one peel and significant results after 3 to 6 peels.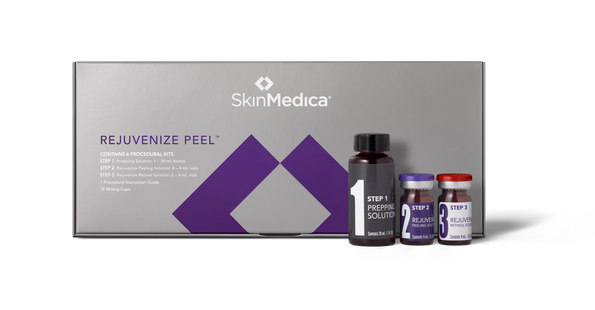 What's the Best Place for Chemical Peels in Denton TX?
The Filling Station! Our medical professionals are here to provide you with the best treatments and skincare education in Denton TX. Schedule your consultation today to learn more about our customized treatments and how we can rejuvenate and refresh your appearance.