Experience the Ultimate Skin Rejuvenation
WITH SKINPEN MICRONEEDLING IN DENTON TX AT THE FILLING STATION
Uncover Your Best Skin with Microneedling
Microneedling makes it easy to love the skin you're in!
SkinPen Microneedling is an FDA-cleared device that rejuvenates from the inside out for younger looking skin. If you want to improve fine lines and wrinkles or acne scars, consider microneedling in Denton TX at The Filling Station and experience radiant results in as little as three treatment sessions.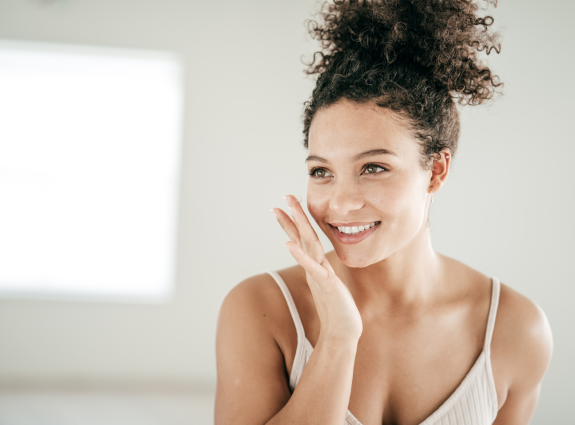 Whether your want to proactively prevent the signs of aging or are seeking to reverse the damage caused by time, our microneedling treatment can help you achieve your skin goals.
Our microneedling treatment is performed by experienced licensed medical professionals who use the latest techniques to deliver safe, effective results. We use top-of-the-line equipment and products to ensure that your skin receives the best possible care.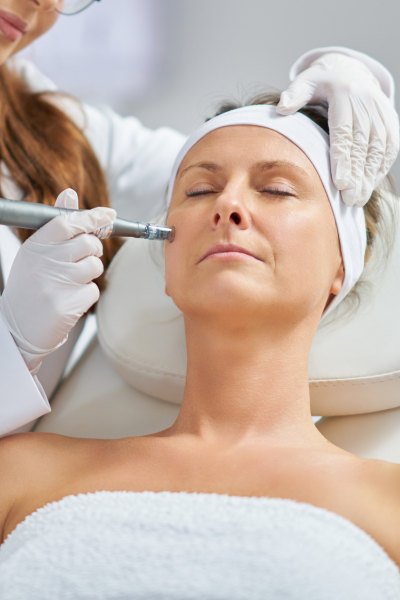 Microneedling is a popular cosmetic treatment that uses a small handheld device to create tiny punctures in the skin, which stimulates collagen and elastin production. The result is a smoother, more even complexion with reduced fine lines, wrinkles, and acne scarring, making it a popular choice for women of all ages.
Enjoy the convenience of a non-invasive treatment that's safe for all skin types and requires little to no downtime – perfect for busy women who want to look and feel their best.
Your top questions about getting microneedling in Denton TX, answered.
What's the Best Place to Get Microneedling in Denton TX?
The Filling Station, of course! Our medically licensed professionals use microneedling to visibly reduce the appearance of acne scars and neck wrinkles for younger looking skin. Schedule an appointment today to uncover your best skin with SkinPen!