Hair Cut, Color, Style | Blowouts | Lashes | Waxing | Brow Lamination | Skin Care
The Filling Station is home to many of the best hair stylists, estheticians and beauty professionals in Denton. Learn more about our beauty specialists below and book your appointment today!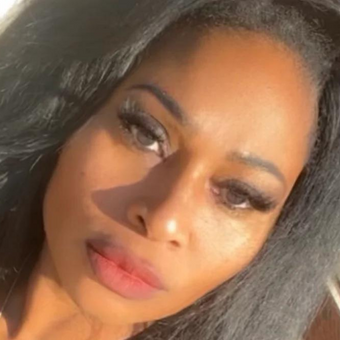 Hair. Brazilian Blowouts. Color. Natural Hair Styles. Crochet Styles. Micro-Links. Traditional Sew-Ins. Silk Presses.
Elenor Gilbert is the stylist/owner of Styles by Elenor and has been a hairstylist for over 27 years. Denton has been her home since 2005 after Hurricane Katrina devastated her city. If you can dream it, Elenor can pretty much achieve it. Styling hair is her passion!
Elenor specializes in all hair types and ethnicity with the main goal of achieving healthy hair. She can do a variety of hair services which include but are not limited to, Brazilian Blowouts, all hair coloring techniques, natural hair styles, crochet styles, Micro-Links, Traditional Sew-ins, Silk Presses and many more.
You can book with Elenor by texting 940-442-8266.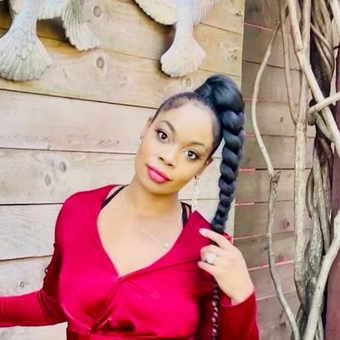 Kat Jones is a hairstylist and owner of Hair Studio 18. She's been serving clients in Denton, Texas for over 11 years. Kat has been a licensed hairstylist for 21 years and specializes in the latest hairstyle trends. Her mission is to provide a world-class salon experience accessible to men, women and kids of all cultures. Hair Studio 18 at The Filling Station is the place where you can look and feel great while receiving styles and services customized specifically for you and your lifestyle. Come see what's the best look for you at Hair Studio 18!
​To schedule an appointment with Kat, click here.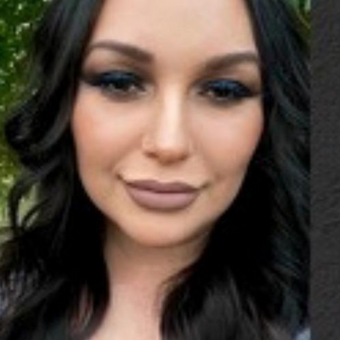 Licensed Esthetician. Lash Extensions. Waxing. Facials. Brow Laminations and Tint. Makeup.
Maygan is a Licensed Esthetician and owner of The Beauty Spa. She specializes in lash extensions, face/body waxing, facials, brow laminations/tint and makeup. Her goal is to make sure every client leaves feeling a little more beautiful and satisfied.
Click here to book online, or call/text Maygan at 214-529-0266.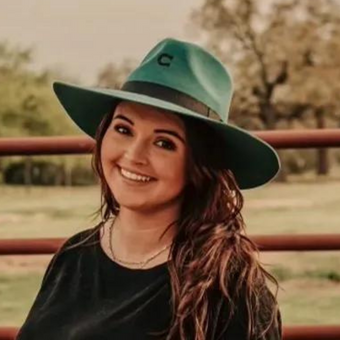 Hair by Sara K has been in the industry for 6.5 years and takes great pride in what she does. Sara has taken over 1,000 hours of continuing education classes from some of the top in the industry such as Guy Tang, Hanzo Shears and many others. Her passion began years ago and truly came to fruition when she began finding her niche in the industry for dimensional color, balayage, rich reds and brunettes.

When she's not working you can find her in the kitchen cooking, attending any and all live music and spending time with her family, fur baby and friends. Sara loves all things Star Wars, plants and music.
Call 940-600-2768 to schedule an appointment with Sara.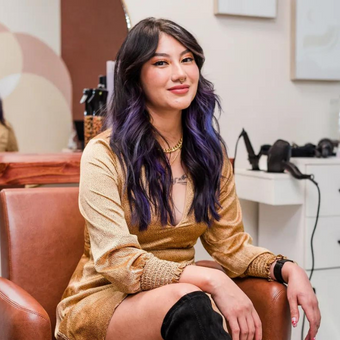 Bianca has passionately provided the Denton community with hair services for over 10 years. The meaningful relationships she gains makes her work so special to her. She takes pride in exceeding expectations for the clients who sit in her chair whether it's for a cut, color or style.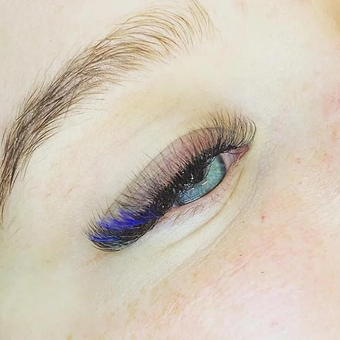 Skincare. Facials. Lash Extensions. Lash Lifts. Waxing. Body Contouring.
Caitlan Cornell of LV Esthetics has been an esthetician since 2019. Caitlan has a passion for skincare and lashes and loves helping clients feel beautiful and relaxed while also giving information on how to best care for your skin and lash health! Caitlan offers a variety of facials, lash extensions, lash lifts, waxing and body contouring. She can't wait to put care in to your skincare!