"You're never too old to feel young," they say, and we couldn't agree more, especially when it comes to your skin. At The Filling Station , we introduce you to a rejuvenating solution that will help you look and feel youthful – the DiamondGlow facial. But, if you're looking to achieve that radiant skin in Denton, TX, you're in for a treat because The Filling Station is your go-to spot for DiamondGlow Facials. In this article, we'll explore the wonders of DiamondGlow Facials, showcasing how they can transform your skincare game.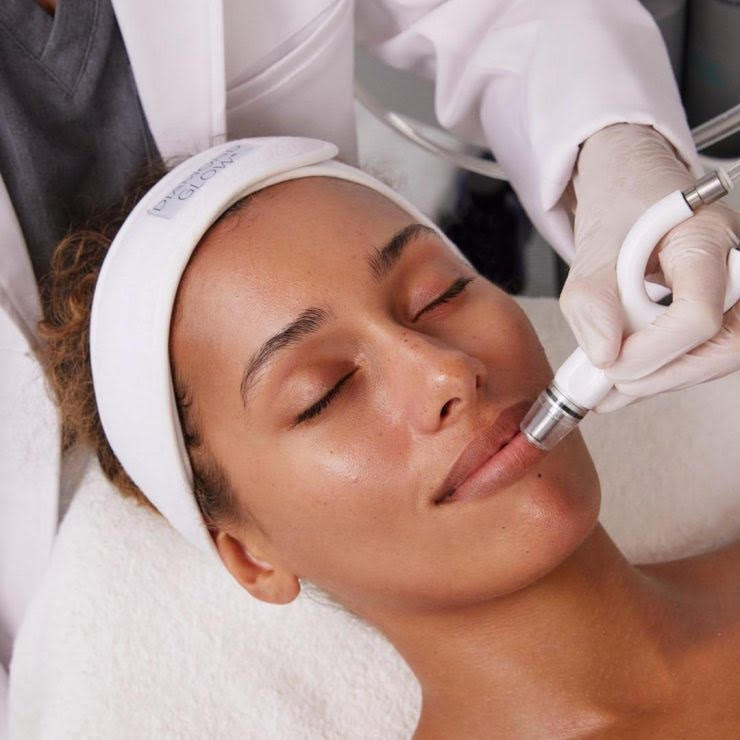 Unlocking the Magic of DiamondGlow Facials
DiamondGlow Facials, also known as Dermalinfusion, are a game-changer in the world of skincare. Imagine a luxurious treatment that combines exfoliation, impurity extraction, and serum infusion – all in a single session. It's like a rejuvenating vacation for your face, and the best part? You'll walk out with noticeable results that leave you looking and feeling fabulous.
Why Opt for DiamondGlow Facials?
Instant Radiance: After a DiamondGlow Facial, you'll walk out with skin that radiates beauty, ready to conquer the world.

Tailored to You: These facials are customizable to your unique needs, whether you're battling acne, fine lines, or uneven skin tone. It's skincare personalized just for you.

Painless and Convenient: Concerned about discomfort? Fear not! Diamond Glow Facials are virtually painless, and there's zero downtime, making them the perfect choice for busy individuals.

Long-Lasting Beauty: Consistent sessions help maintain your skin's health and glow, ensuring you continue to flaunt that stunning complexion in the long run.
Immediate Transformation
One of the most remarkable aspects of the DiamondGlow facial is the instant gratification it provides. Following just one treatment, you'll notice a dramatic improvement in your skin's texture. Your complexion will become softer and smoother, and wrinkles and pores will appear less prominent. The treatment also boasts the ability to reduce the appearance of dark spots, acne scars, fine lines, and stretch marks, all while bestowing upon your face a youthful, radiant glow.
Long-Term Benefits
Consistency is key when it comes to DiamondGlow treatment. With a dedicated plan, you can not only reduce signs of aging and sun damage but also stimulate collagen production, ensuring lasting improvements in your skin tone and texture.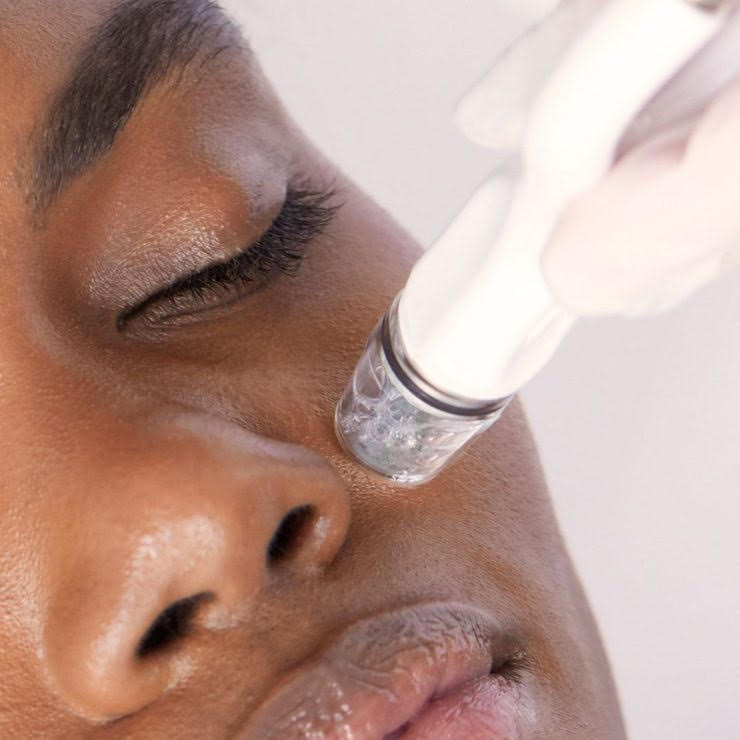 Why choose DiamondGlow Facials in Denton, TX at The Filling Station?
Our local team at The Filling Station are experienced experts at making your skin dreams come true. You're in the hands of true pros with Julie and Lexie. We take the time to get to know your skin's unique needs and customize your treatment accordingly. It's all about you and your skin's happiness. We've invested in the latest technology to ensure that your DiamondGlow Facial experience is top notch. Our cozy, welcoming environment ensures that your facial experience is rejuvenating and relaxing.
DiamondGlow Facials in Denton, TX are your ticket to immediate skin radiance and long-term skincare success. Say goodbye to the skincare struggle and hello to a complexion that's destined to turn heads and leave you. With our skincare wizards and a commitment to your satisfaction, The Filling Station is the ultimate destination for DiamondGlow Facials in Denton. Get ready to glow like never before,  Book Your Consultation with Us with us today and let your fabulous skin steal the show!