If you're looking for a way to rapidly replenish your energy, hydrate your body and enhance your wellbeing, you've landed at the right place. The Filling Station is so excited to offer a new path to wellness – Intravenous (IV) Therapy! Let's navigate through the unique benefits of this transformative treatment and see why The Filling Station is the premier choice for IV Therapy in Denton, TX.
The Science Behind IV Therapy
IV Therapy propels a potent cocktail of essential vitamins, nutrients and hydration straight into your bloodstream. Bypassing the digestive tract, it offers swift and complete absorption. In essence, IV Therapy is a high-speed train delivering goodness directly to your body's cells.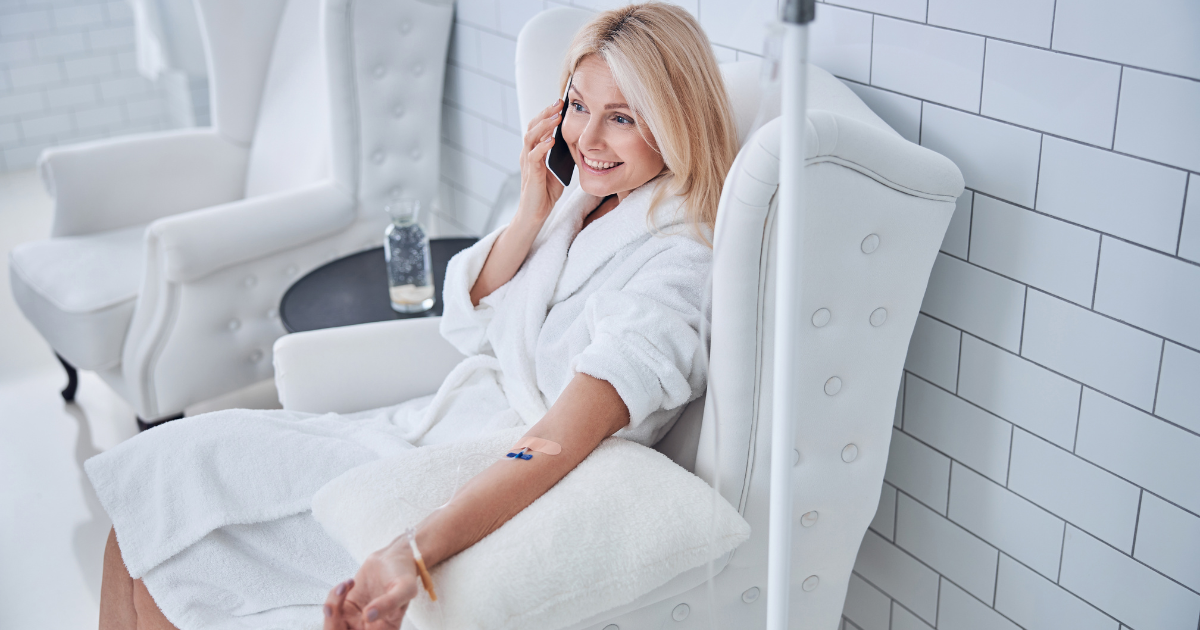 The Filling Station – Your Trusted Partner in IV Therapy in Denton, TX
Trustworthy and Qualified Staff: Our team at The Filling Station comprises registered nursing professionals adept at administering IV Therapy, ensuring you get the most from each session in our safe and comfortable setting.
Customized Treatments: We listen to your wellness goals, understand your lifestyle and tailor your IV Therapy to serve your unique needs.
A Relaxing Haven: Your comfort is paramount. At The Filling Station, we make sure your wellness journey unfolds in a relaxing, welcoming environment.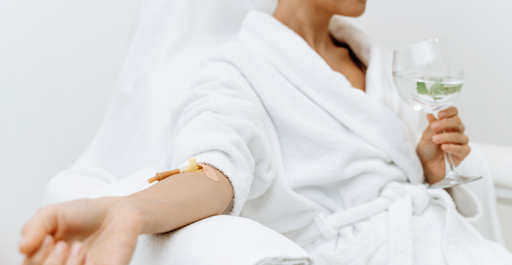 Unleashing the Benefits of IV Therapy

With IV Therapy, you're in for some incredible wellness rewards:
Speedy Hydration: Perfect for post-exercise rehydration, recovery from a late night, or after a long flight, IV Therapy rapidly replenishes your body's hydration levels.
Immediate Energy Boost: Wave goodbye to fatigue. With vitamins and nutrients directly infused into your bloodstream, you're all set for an immediate energy uplift.
Robust Immunity: Certain IV Therapy formulations can enhance your immunity, helping you ward off diseases and feel healthier.
Beauty Boosting: Our exclusive blend of vitamins and minerals in this IV cocktail doesn't just work to mitigate the signs of aging, but also enhances the overall health and glow of your skin, hair and nails. Experience the age-defying, beauty-boosting effects of IV Therapy and let your inner radiance shine through!
Glutathione, the Master Oxidant: This potent antioxidant combats the harmful effects of aging and stress on your body, amplifying your skin health for that coveted youthful glow. Plus, it gives a robust boost to your immune function, supporting your body's resilience.
Dive into the Wellness Revolution with The Filling Station, Denton, TX
Ready to elevate your wellbeing with the potent benefits of IV Therapy? Don't hold back. Book your IV Therapy session at The Filling Station in Denton, TX today. Embark on your wellness revolution with our skilled, friendly team right by your side!